The Sefcotel is located in the centre of Tignes Val Claret right on the snow front. It is a holiday residence that benefits from doorstep skiing and is just 50 metres from the chairlift "Tufs". On the ground floor of the residence is a shopping arcade with restaurants, bars, sports shops, hairdressers etc. The apartments are located above the gallery in two separate wings, and a nightclub is located in the basement.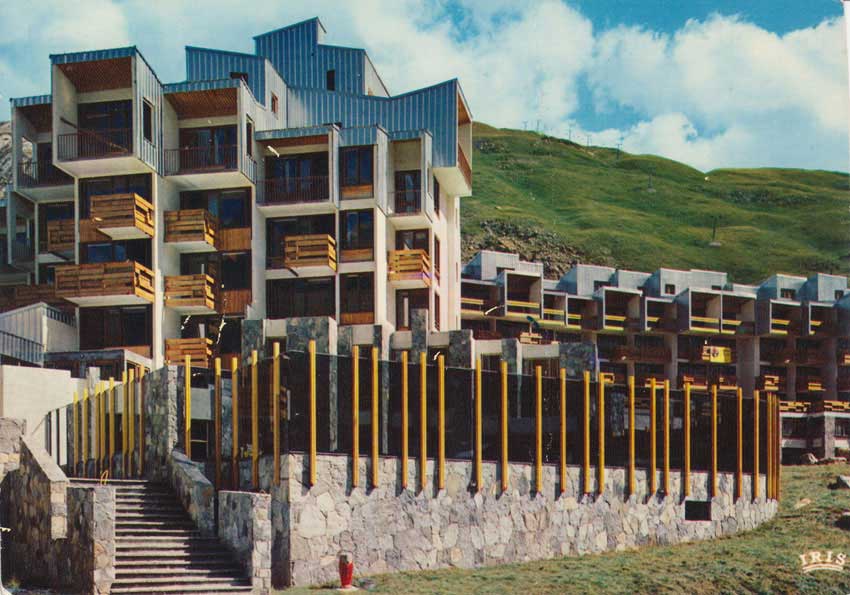 The Sefcotel was one of the first buildings constructed in Val Claret between 1968 and 1970. It was part of the innovative project of developer Pierre Schnebelen, who advocated the concept of the "integrated resort", the idea being that tourists should find everything they need, such as shops, restaurants, bars, chair lifts for skiing etc, close to their lodgings.
The architecture of the Sefcotel, even if not to everyone's taste, is of interest because of its anarchic, playful appearance. The upper parts of the building, consisting of different sized white concrete blocks, covered with thick sheet steel, are imposing, just like the surrounding mountains. In the early years, the metal roofing shone like large jewels, in harmony with the glacier just opposite. For all buildings of the new Val Claret project, the idea of the architect, Jean-Claude Bernard, was to build a high rise village that was harmonious with its surrounding natural environment and where tourists would feel close to this environment.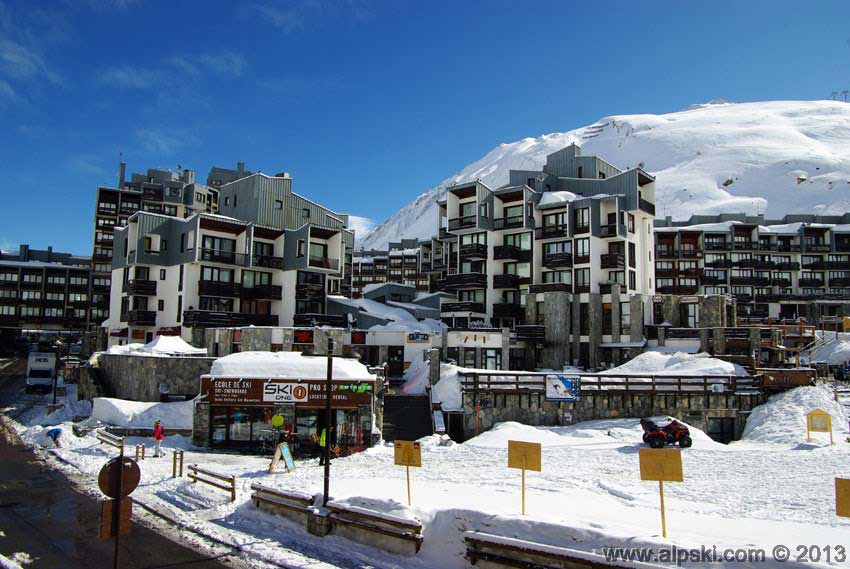 The apartments in the Sefcotel are mostly very bright thanks to their large windows and their south or west facing position. Inside the building, especially in the public areas, the style is decidedly 1960-70s with an inventive and optimistic architectural design, in line with the generally joyous atmosphere of the period.